Creator: Somdej Toh
Blessed by: Somdej Toh
Year / Age: B.E. 2411-2413 (A.D. 1868-1878)
Temple: Wat Bangkhunphrom, Bangkok.
Materials: 5 sacred magic powders as main ingredient and other holy mixtures.
Content Texture / Color: Powder / Brown
Size: 2.2*3.5 cms
Amulet Effects: Prosperity, business success, career promotion and good fortune, wellness, wealth, popularity, loving kindness, life safety from all harms/dangers and disasters, prevent diseases infection, cure/relief sickness.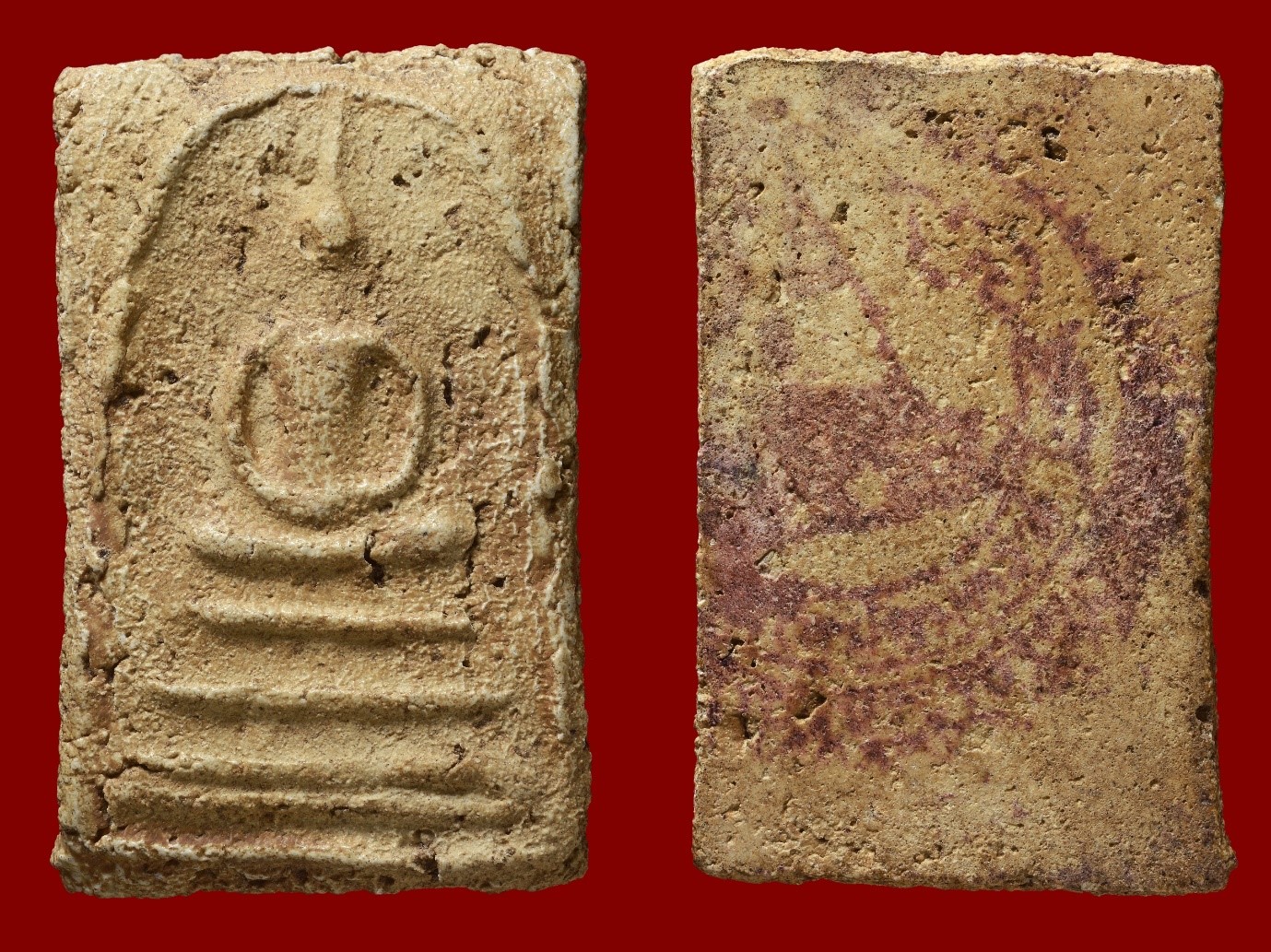 In the late reign of the King Rama IV, a clerk named Duang Dhanakoses had reconstructed the monastery of Wat Mai-Amataros. The same time he also constructed a new Chedi here for great merit. The construction started in 2411 (1868) and lasted in 2413-1870)

In this construction, there were both of large and small Chedis. The large for filling the Buddha amulets by ancient motto for succeeding the religion of Buddhism. The small Chedi for filling the ancastors bones. When the construction was finished. Mr. Duang asked for permission to Somdej Phra Buddhachan Toh Phromrungsee for making the Buddha amulets (Phra Somdej Bangkhunphrom) to fill in the large Chedi of Wat Mai-Amataros.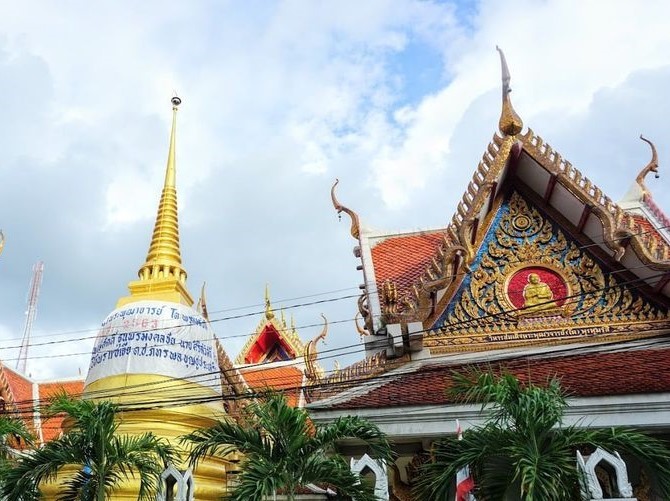 Somdej Toh gave some of sacred powder ( same as used in making of Phra Somdej Wat Rakhang ) to use for ingredients to make the Buddha amulets (Phra Somdej Bangkhonprom).S omdej Toh also pronounced incantations on these newly made amulets. After that he filled all the amulets into the large Chedi.

The main ingredient of these amulets is shell mortar. The amulet were made in square shape same as Phra Somdej Wat Rakang.The amount of Buddha amulet was named " Phra Somdej Bangkhunphrom " by the name of subdistrict where the Chedi was located.