Name of amulet : Phra Kring Pawareth
Creator & Blessed/Era: Somdej Kromphrapawareth-wariyalongkorn in King Rama V
Designed by: Royal craftsmen
Year/Age: B.E.2411-2435 ( A.D.1868-1892 ) ~140 years
Temple: Wat Bowoniwet Vihara, Bangkok, Thailand
Materials: Samrit (Bronze), Gold plate
Content Texture/Color: Metal
Size: 2.2 x 4.0 cms
Amulet Effects: Outstanding in treatment of disease and protect danger from all harms, grace in mercy, good fortune and success in business, smooth in work and travel.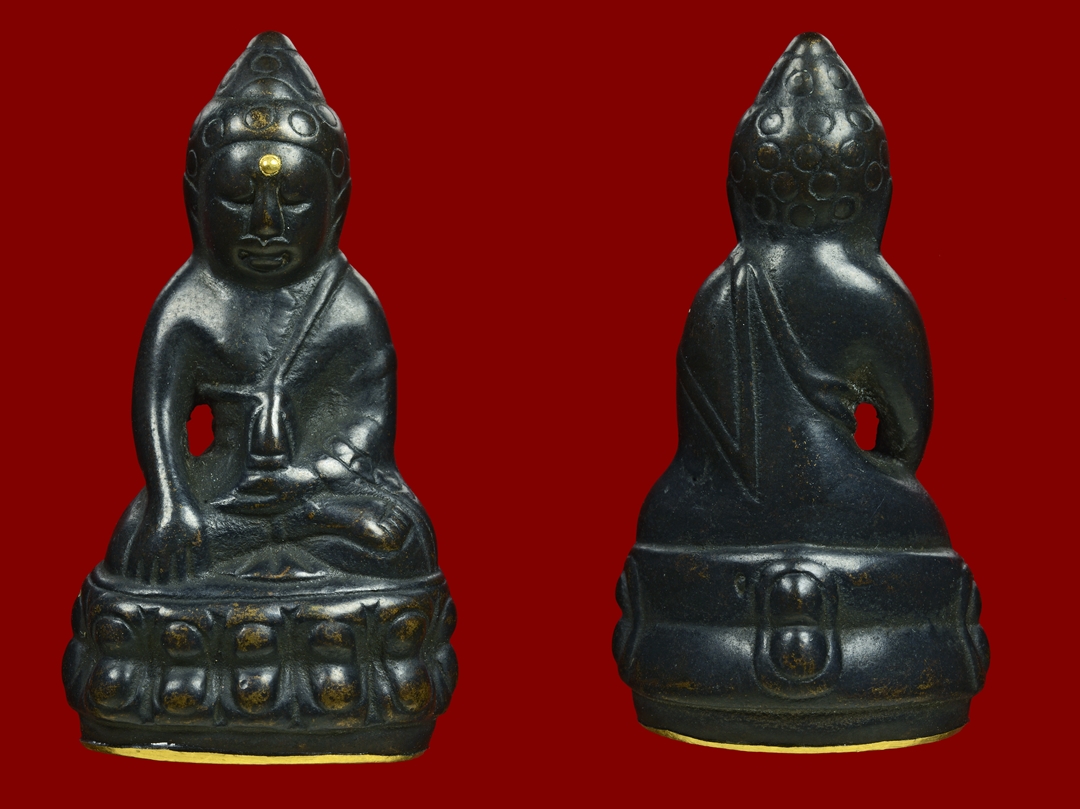 Amulets and various auspicious objects were made to faith in Buddhism and to hold the hearts of the good people. May amulets achievement or holiness in any other way depend on the wishes of the creator or according to the beliefs of the user. The true Buddha amulet always has Buddha's blessing or powerful to the user. Once you understand the true intentions, the amulets and various sacred objects that you possess able to give to those who know the value and faith. According to the merit of each person we do not know how success is, but we certain that amulet is a spiritual value. You must confidence in Phra Kring Pawareth what you wear or worship at the beginning, after that studying the history of Phra Kring Pawareth how it made and understanding why it meticulous and beautiful workmanship like a small Buddha image. When you know all creating process in the end, you will faith in Phra Kring Pawareth.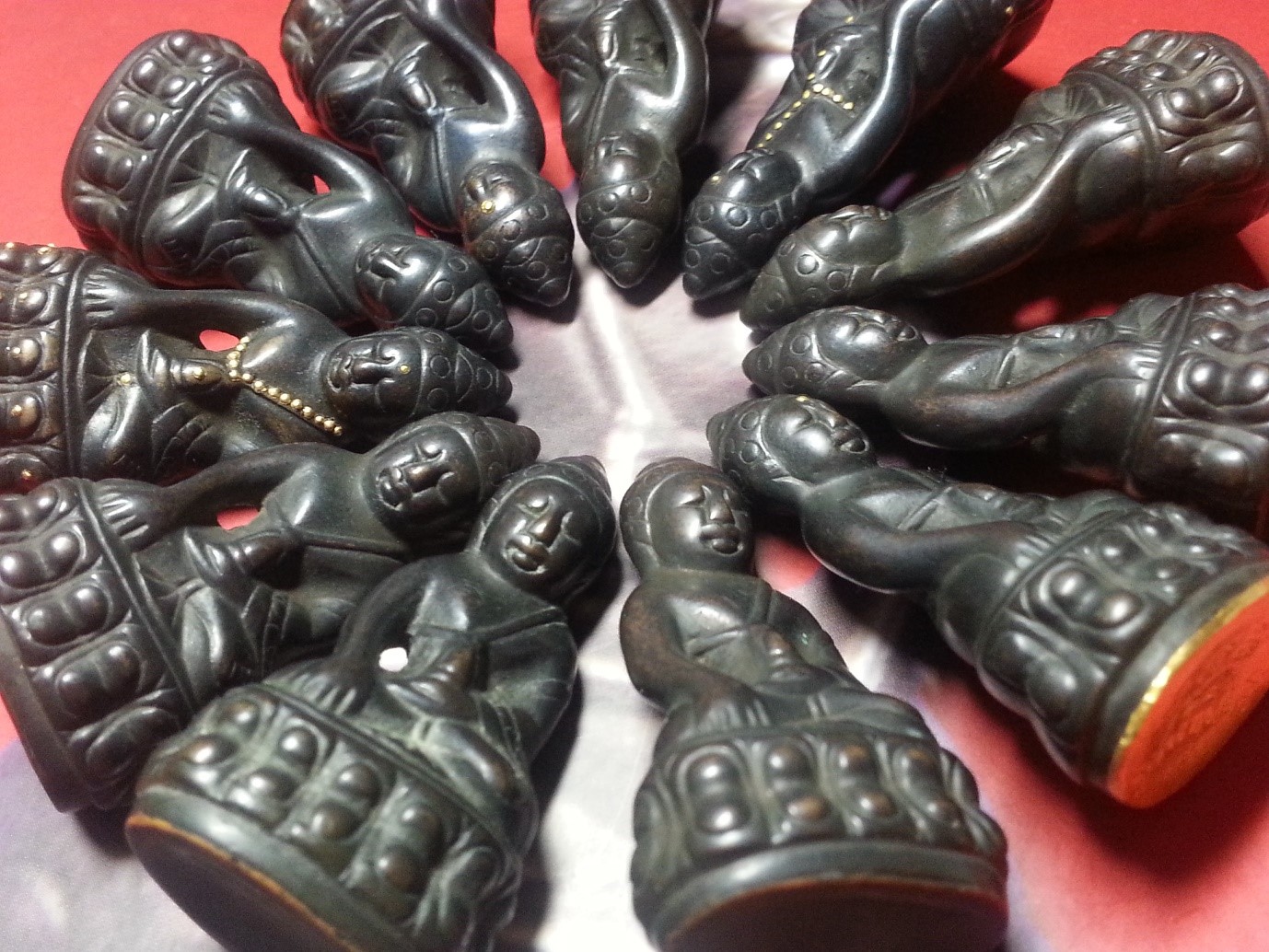 It is well known that Phra Kring Pawareth is the culmination of Thailand ringing amulet until it has been dubbed as the King of Siam ringing amulet. Because Phra Kring Pawareth is fine with every aspect of creating and rituals. What are the finest of Phra Kring Pawareth is unique in design and diverse type. The imagination of technicians or craftsman had designed in line with history or social stories that happened which is hard to do, even at the present time. Phra Kring Pawareth created in the latter almost entirely master of the ringing amulet in the early days too. In the present, new creation of the ringing amulet has just brought the old design or applied old design to create a new one. Phra Kring Pawareth is designed to break free from the influence of outlander ringing amulet.

Phra Kring Pawareth had been created since the end of the reign of The King Rama III around year 2380-2394 B.E. by Somdej Kromphrapawareth- wariyalongkorn, the 8th Supreme Patriarch of Rattanakosin period. Phra Kring Pawareth was influenced by the precedent called Phra Kringyai one of many types of China Ringing amulet. Casting Phra Kring used original texts which was used to create Phra Chaiwat during the Ayutthaya period. And casting process had developed many times. In the reign of King Rama V, Phra Kring Pawareth's designation and casting was very perfect. Many beautiful types (Type = Pim ) and magical bronze casting had been completed. Phra Kring Pawareth was designed by the royal craftsman and casted by professional caster.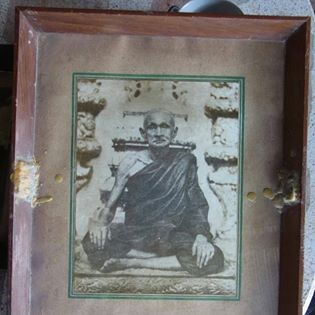 His Royal Highness Prince Somdej Kromprayapawareth-variyalongkorn who first created Phra Kring Pawareth. He was a son of Krom prarajawang Bawornmahasenanuruk. He was born on Thursday 18 September 2352 B.E at 4 pm when the day began to pray for the royal coronation of The King Puthalurdladnapalai ( King Rama III ). The king gave his name Praongjawruek. When Krom prarajawang Bawornmahasenanuruk was celebrated regent coronation in the viceroy palace. Praongjawruek was a prince in viceroy palace. After Praongjawruek's father died his grandmother received him to live in the royal palace.His grand mother consecrated him to the King Rama IV ( King Mongkut ) . In the year 2365 B.E he entered as a novice at Wat Mahathat . He entered as a novice 4 years. He became venomous illness and resigned from priesthood for treatment.
After recovering from disease he entered as a novice again until the year 2372 B.E he entered the Buddhist monkhood and went to live at Wat Bawornnivejwihan. In the reign of King Mongkut year 2394 B.E he was promoted to HRH Krommurnbawornrungsrisuriyapan. In the reign of King Rama V year 2416 B.E he was promoted to HRH Somdej Kromprapawarethwariyalongkorn as a cardinal of Dhammayuttika sect. He created Phra Kring Pawareth for the first time in the reign of King Rama III around year 2380-2490 B.E under the patronized of the King and supported by viceroy's craftman.He created many type of Phra Kring Pawareth and Phra Kring Pawareth was dubbed by his name Somdej Kromprapawarethwariyalongkorn.
In the year 2434 B.E he was celebrated as the 8th Supreme Patriarch of Thailand. Beside this,he was recognized that all over the royal family no one older than him. And all the royal family was under ordained from Somdej Kromprapawarethwariyalongkorn. His long live and his long time under the Buddhist monks status for 63 years and also no monks in his contemporary was over ordinate than him. Therefore, as above reasons, he was advisable to hold the great honor. The King Rama V consecrated the Maha samanutthamapisek ceremony to Somdej Kromprapawareth-wariyalongkorn in the same year.

On 23-27 September 2435 B.E,He was sick and tender.On 28 September he died age of 83 years and 13 days.He ordained as a monk for 64 years as a great of honor.

Creating Phra Kring Pawareth is well-know that the creation is under the royal family of Siam from the late reign of the King Rama III until the end of the reign of The King Rama V, designed and made by the viceroy primarily. Therefore, most of Phra Kring Pawareth was created by viceroy majority. Phra Kring Pawareth era was built by top of the monks and created internally. When studying the area of viceroy from history in that period from the reign of King Rama VI and V ( year 2394 B.E to the year 2411B.E) and lord of viceroy (reign from the year 2394 B.E to the year 2408 B.E) was currently viceroy area cover in Sanam Luang, Wat Mahathat University and the National Museum. But viceroy's palace area today is among the buildings in the National Museum only.Creating Phra Kring Pawareth made by the viceroy and Wat Borwornniwet involves creating and rituals to create from the beginning. The legend began to build Phra Kring Pawareth at Wat Borwornniwet initially until the year 2441 B.E.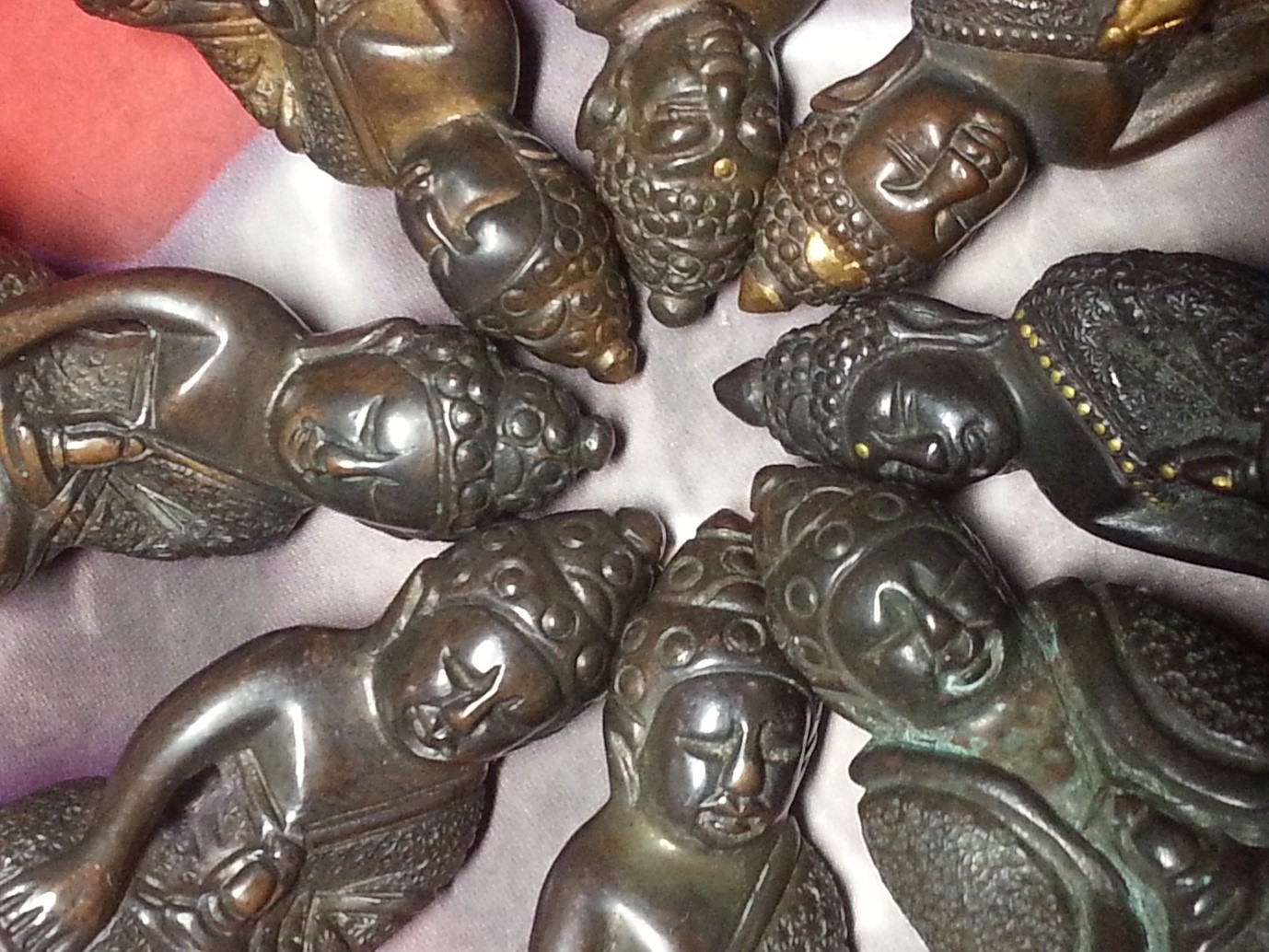 Phra Kring Pawareth family and divan amulet is the master of Thai ringing amulet and all popular amulet today. Thailand's popular amulets are originating from the design and creating from royal amulet. Phra Kring Pawareth or divan amulet is a model for Wat Borworn and Wat Suthat ringing amulet.

Phra Kring Pawareth has been called the king of Thailand ringing amulet. Phra Kring Pawareth is believed to has great power of grace in mercy, fortune and success in work, smooth in work and travel but the most outstanding in treatment of disease and protect danger. Beside this, can help meditation achievement.