Creator / Era: Phra Mahathera Piya Thassi Saribut and Lersi Pilalai / the reign of King Phra Maha Dhammaracha Lithai, Sukhothai period
Blessed by: Hermits with high level of psychic power.
Year / Age: B.E. 1890 (A.D.1347)/ ~ 670 years
Temple / Repository Site (Gru): Wat Phra Srittanamahathat, Suphanburi Province.
Materials: Holy soil, sacred minerals, 108 Herbals and pollens.
Content Texture / Color: Baked Clay / brick
Size: 1.5x2.9 cms.
Amulet Effects: Safety from harm and accident, invulnerable, good fortune, lucky in business.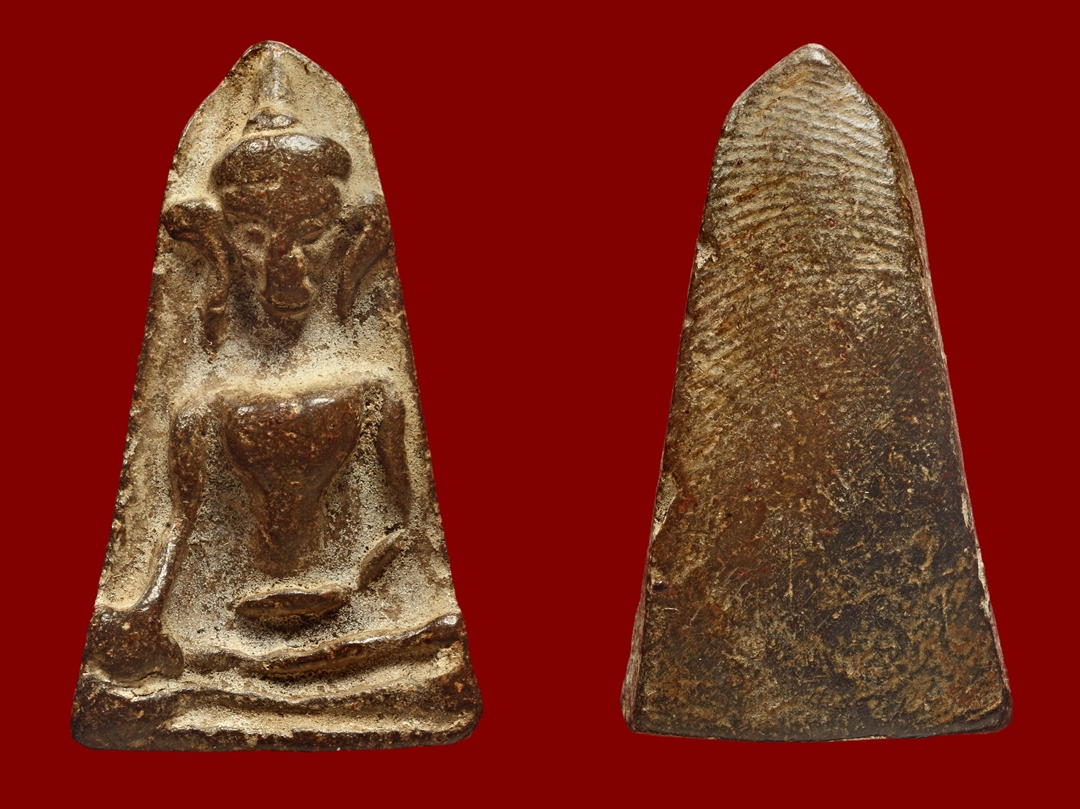 Phra Phong Suphan were discovered in B.E. 2456 in Wat Phra Sri Ratanamahathat, Supanburi province. According to a golden scripture found together in the pagoda which described that Phra Phong Supan was created by Phra Mahathera PiyaThassi Saribut during the period of King Phra Maha Dhammaracha Lithai in B.E. 1890.

Buddhism art style of early age of U-Thong period. The making of amulet has combination-designed in Sukhothai style in the attitude of sub-duing Mara. Most of unique of this amulets had a thumb print of the creator at the backside. A superb Buddha amulets had all mighty protective power against weapon and all harms, bring good fortune and enhancing the attractiveness.

Phra Phong Suhpan deserved to be one of the Grand Five set of Benjapakee the most famous and powerful amulets of Thailand forever.