Creator / Era: Queen Jammadhevi / Haripoonchai Era
Blessed by: Hermits with high level of psychic power.
Year / Age: ~1,300 years.
Temple / Repository Site (Gru): Gru Wat Mahawan, Lampoon Province.
Materials: Holy soil, 108 herbals, psyhic mineral.
Content Texture: Baked Clay / Black
Size: 1.1x2.2 cms
Amulet Effects: Protection and being safe from all dangers and disasters or misfortunes.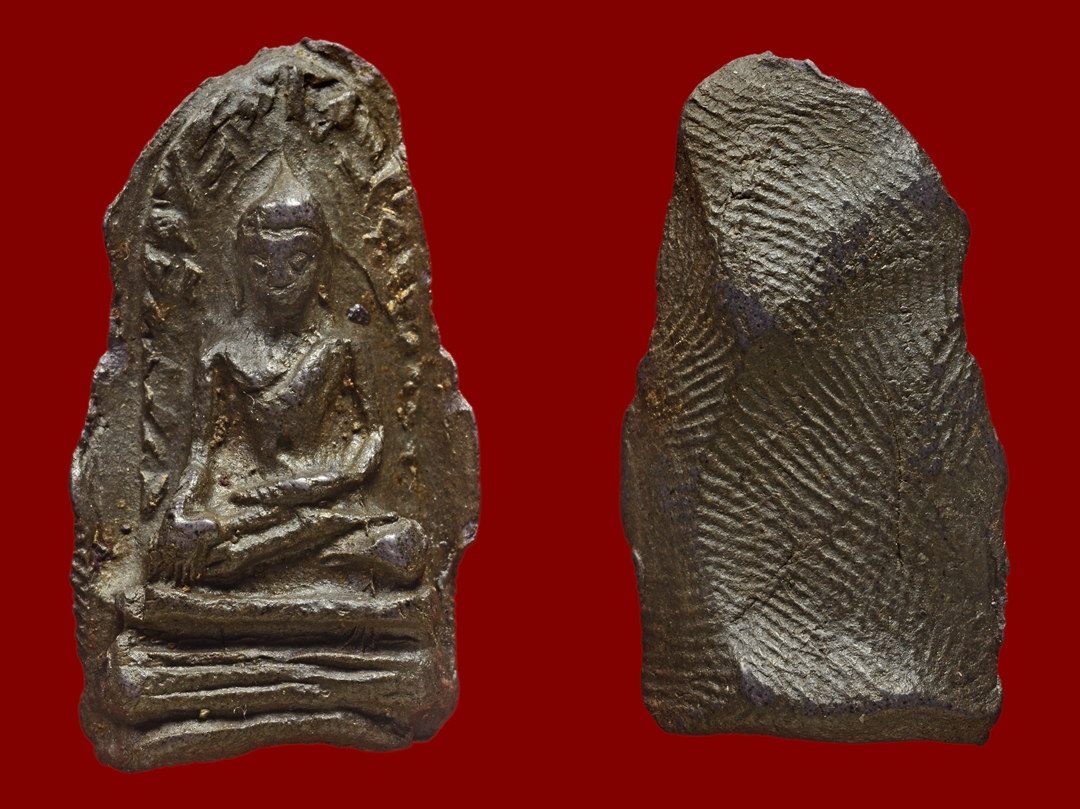 Phra Rod Kru Wat Mahawan Lampoon is the Buddha amulet which materials mixture comprise of earth and tuberous plants. The mould designed by Haripoonchai royal craftsmen in the art style of early Lopburi period. Beating particularly unique beauty of their own. All Buddha amulet admirers accepted that they have superb Buddhistic power, especially in protection and being safe from all dangers and disasters or so-called "PhraRod Yod Nirandtarai" means survival, strong protection from accidents and bad luck. In addition, they still have power in good fortune and charming and attractiveness.

Phra Rod Wat Mahawan is the oldest amulets in the set of Benjapakee, one of the Five Grand set with Phra Somdej Wat Rakhang as the top with other 3 Buddha amulets namely Phra Kammpang Soomgor, PhraPhong Suphan, Phra Nangphaya Phitsanulok. The PhraRod Wat Mahawan are 5 moulds: Big, Medium, Small, Tow and Tuen mould.